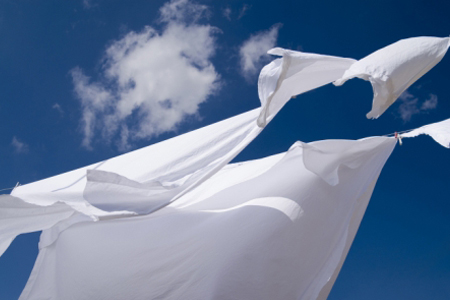 Many of your day to day items likely don't need dry cleaning services – they can just be washed and dried in regular laundry machines. However, that doesn't mean that you have time to get that work done on your own. Our complete laundry services will take the same care and attention to detail that we bring to our dry cleaning and apply it to your regular laundry. The next time you search the web for 'cleaners near me', we hope you will settle on Prestige Cleaners as your first choice.
One of the important steps that we take when cleaning your laundry is to separate colors to protect from the garments potentially 'bleeding' into one another. We want to make sure that your garments are returned to you looking just as great as when you brought them in, so no shortcuts will be taken while processing your laundry. If you have ever asked yourself why there are no good cleaners near me in the Santa Monica area, you can now rest easy knowing that Prestige Cleaners is the easy choice for any kind of laundry or dry cleaning service.
Our complete laundry services are great for people that are simply too busy to get their laundry done, and also for those that just don't have access to a convenient washer and drier. Once you learn how easy and affordable it can be to drop off your laundry at Prestige and swing back by to pick it up once it's done, you likely will never want to do another load yourself. Beyond the time you save in not having to do your own laundry, you also gain the expertise that we bring to the process – so your clothes will look and feel better than ever.
Stop trying to find the best 'cleaners near me' on your phone or computer, and just come on in to Prestige Cleaners right away. We have all of the complete laundry services that you need, in addition to tailoring, shoe repair, dry cleaning, and much more. We appreciate your time visiting our site, and look forward to serving you soon!