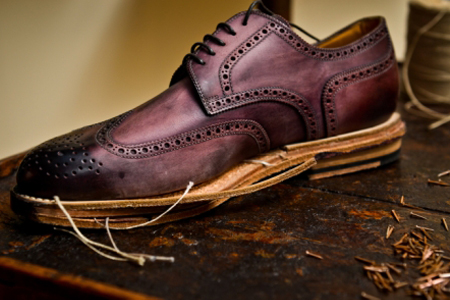 In a world where more and more people are wearing tennis shoes or sandals throughout their day to day life, it is good to know that some people still dress with a sense of style and take pride in their appearance. If you wear classic dress shoes to work each day, you might find the need for shoe repair from time to time. The team here at Prestige Cleaners would love to provide the help you need to keep your beautiful shoes looking and feeling great as long as possible.
We have a professional shoe cobbler who is capable of fixing a variety of types of footwear. By using both traditional and new techniques, we are able to care for shoes in a way that most other businesses cannot. Shoe repair is an art that is sadly dying in many areas – but it is alive and well here at Prestige Cleaners. When you notice that your shoes might need some kind of repair work completed, stop on by or give us a call to find out what we can do for you.
Besides getting your shoes repaired properly, we know that you will want to get them back in a timely manner as well. For that reason, we make sure that all work is completed as quickly as possible, without compromising on the quality of the job. Thanks to over 28 years in the business, we are able to accurately estimate how much time a given job will take, and we will contact you right away if it is going to take longer than expected. Our customers are the reason we have thrived for so many years here in the Santa Monica area, and we are dedicated to making sure you have a good experience with Prestige.
Thank you for learning more about our shoe repair service, and feel free to get in touch to ask about any work that you need completed. In addition to shoe repair, we also have a full complement of dry cleaning and laundry services, tailoring, and more. We appreciate your time, and hope we will have the opportunity to serve you soon.